Warehouse Bargains was built on a simple foundation – buy in bulk, keep costs low and pass those savings on to customers. This premise helps our customers achieve success with their projects – whether it is finishing their first house, saving costs on their business investments or simply refreshing their home or work environments. Our customers tend to be smart, discerning shoppers who enjoy getting things done themselves. If we can help them be successful, we know that our stores will be successful. It is a model that has worked well and one we plan to continue.
Our first building, in Jacksonville, IL, was purchased in 2011 and opened its doors selling tools and miscellaneous items on Saturdays and Sundays. The McEwen's, James and Julie, procured the items, manned the weekend sales and cleaned the floors. They worked endlessly to grow their relationships with vendors so we could secure items at lower costs for our customers.  The Poe's, Rich and Jana, took care of the accounting and pursued future opportunities and ideas. As time moved forward, so did the two couples and their company.
Our second store was purchased in Galesburg, IL in 2018.  We, as partners, worked tirelessly to broaden our inventory selections, to gather more popular vendors and to create an ever-changing, ever-growing customer experience.  Being able to purchase a larger volume of inventory decreased our costs even more! This allowed us to keep our prices extraordinarily low for all our customers – whether you are a contractor who buys truckloads or a home owner who buys just one. You will always find savings at our stores.
As we grew, our lives were forever changed.  We lost Julie, to a courageous fight with cancer in August 2020, just a month before we opened our Ottawa, IL warehouse. We continued to work collectively, each taking on new responsibilities and becoming more knowledgeable in retail, purchasing and customer care. By December 15th of 2020, we had the Quincy, IL store up and running. Then, when the opportunity arose to have two stores in Iowa (Burlington and Muscatine), we jumped at the chance. Based on what our customers are telling us, we have many more stores to open. As stated before, our customers are smart. They know a good deal when they see it and they want more!
The main reason that we have consistently been able to give the customers what they want is due to our wonderful team. Each store contains an incredible group of people who are passionate, energetic and service oriented. They know our products and are ready to answer questions and help you make decisions. We love the Warehouse Bargain team and think of them as family.
It's been a great adventure so far! What started out as a weekend tool sale in the corner of a large building has become an ongoing, growing enterprise with close to 500,000 square feet of warehouse bargains. We look forward to providing you, our customer, with even more items in more stores at even better prices. Your success is our success.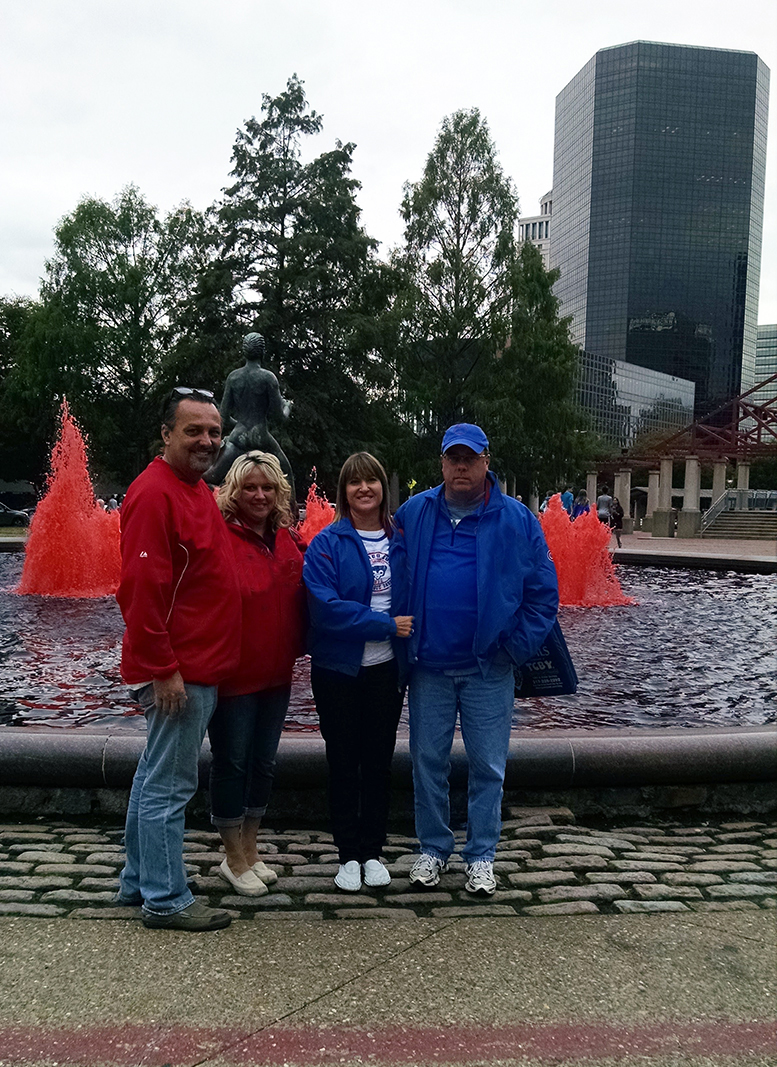 From left to right: James McEwen, Julie McEwen, Jana Poe, Rich Poe